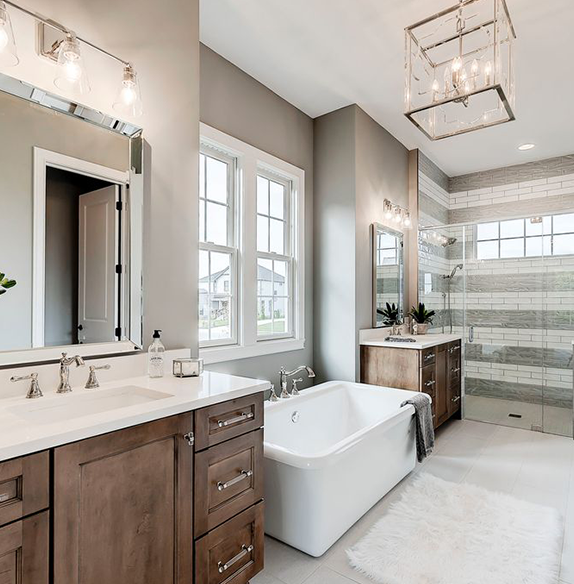 How To Do An Effective But Cheap Bathroom Renovation Job
The renovation jobs for key areas such as the bathrooms were known to be a costly affair and perhaps just for this aspect, you tend to brush them under the carpet. It however does not help in the medium term because the problems just get bigger and the costs of the repair compound. Your current bathroom condition may be a fit case for renovation, but the cash outflow is causing a bother. We would like to say that you are lucky because professional bathroom renovators in places across California are ready to do cheap, but effective bathroom renovations.
Hence, there are today plenty of cost-effective ideas as you intend to renovate your bathroom in San Jose. There is plenty, which can be done but without causing much cash burn. We spoke to an expert and he shared with us plenty of unique ways to fulfill the objective.
You could just swap the showerhead
The shower could be old but still functioning normally. The decorations may have faded away and this is the moment when you could be in two minds. It is functioning but just does not create the best style statement. The expert insisted that one can just look to change the old showerhead and replace it with something more contemporary. It is cheaper than replacing the entire shower and there are plenty of unique designs to try out.
Look to limit the use of tile
There could just be extensive moisture damage to the floor and it needs an urgent upgrade. The tiles are essential in a bathroom but one can always limit the use to high-impact areas such as the floor. You must also use tiles inside the shower stone walls. However, there are more areas in the bathroom, which are not subject to extreme moisture and one can try out something else for a cover here. How about using tiles for one horizontal strip and then painting the rest of the space? This is a perfect example of effective but cheap bathroom renovation.
Repair and retain rather than remove
It is not always that for damages that you will have to replace the item in the bathroom space. Is your bathtub showing signs of yellow surfaces and cracks? It is a clear sign that there is a need for refurbishing. The bathtub, shower liners are never permanent and constantly throw up hassles. It is not cheap to buy either and hence some refurbishing work on it can solve plenty of problems. There should be more focus on repair and retain.
These are some of the ideas, which the professional shared with us for an affordable but effective bathroom renovation job. He is ready to come over and look into the implementation part if you are facing problems.